Everstory's Physical and Online Properties
Everstory Physical Properties
Cemeteries: 304 | Funeral Homes: 70 | Crematories: 11 | Total Locations 385
The distribution of our cemetery and funeral home properties by state as of June 13, 2023.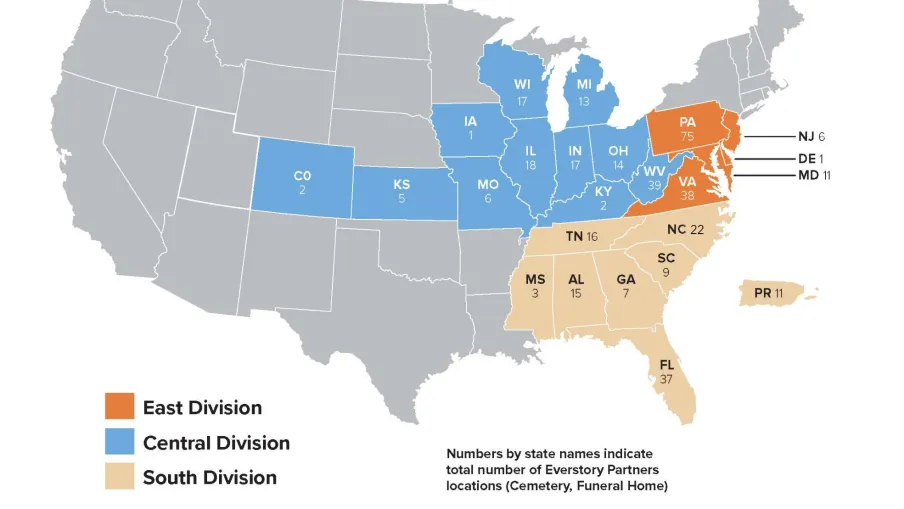 Everstory's Brands
Everstory Partners also manages two robust websites that provide on-line resources, information on pre-purchasing burial needs, list all our locations, and provides a free kit to help users start the planning process.


The National Network of Cemeteries and Funeral Homes. Find a specific Everstory property with the MemorialPlanning.com location locator.

A directory of cemeteries owned by the Archdiocese of Philadelphia and operated by Everstory Partners.