Everstorypartners.com Privacy Policy
THIS SITE IS NOT INTENDED FOR USE BY MINORS. ACCORDINGLY, WE DO NOT REQUEST ANY PERSONAL INFORMATION FROM MINORS, AND MINORS ARE NOT ALLOWED TO MAKE PURCHASES OR PARTICIPATE IN CONTESTS ON THIS SITE. MINORS SHOULD NOT POST ANY PERSONAL INFORMATION TO THIS SITE.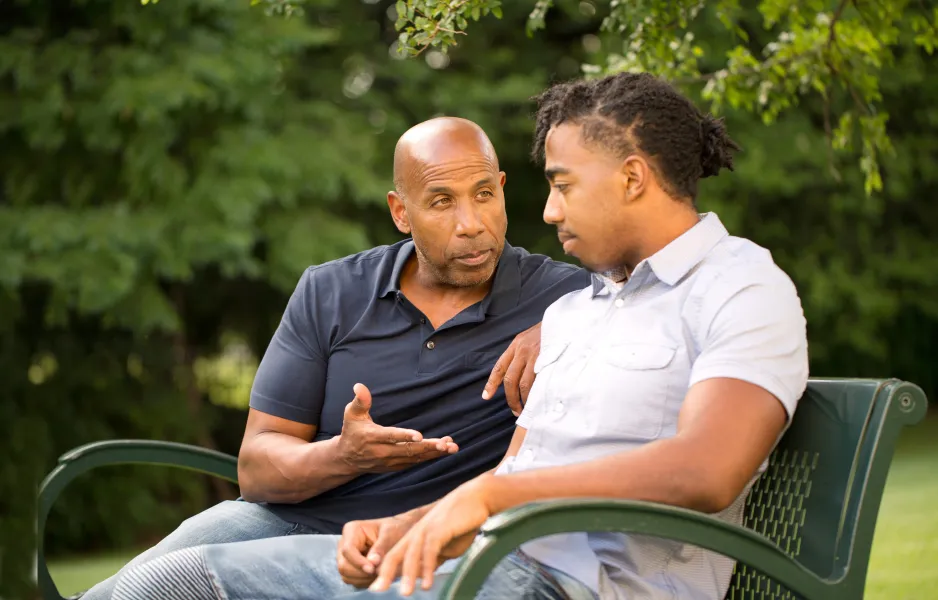 Privacy Statement
This Privacy Statement sets forth the information gathering, use, and dissemination practices of StoneMor Inc., d/b/a Everstory Partners, its affiliate and subsidiary companies ("Our Locations") in connection with the World Wide Web site located at and any related sites ("Site"). This Privacy Statement addresses Our Locations practices regarding information collected only directly through or from the Site - it does not address or govern any information gathering, use, or dissemination practices related to information collected other than directly through or from the Site, including, without limitation, from or via telephone, facsimile, postal mail, personal delivery, or other or additional offline means or media.

If Our Locations decides to change this Privacy Statement, the changes will be posted here in this area so that visitors will always know the information gathered, how it might be used, and to whom it may be disclosed. Our Locations reserves the right to change, modify, add or remove portions of this Privacy Statement at any time. Please make sure to check this page periodically for any changes.

Privacy Policy
Collection of Personal Information from Site Visitors
Our Locations may collect or track (1) the e-mail addresses of visitors that communicate with Our Locations via e-mail, (2) information knowingly provided by the visitor in online forms, information requests, e-mail, the "Contact Us" section of the Site, and other online avenues (including, but not limited to, demographic, business profile, and personal profile data), (3) the home server domain names, e-mail addresses, type of client computer, files downloaded, search engine used, operating system, and type of Web browser of visitors to the Site, and (4) aggregate and user-specific information regarding which pages Site visitors access.
Our Locations may place Internet "cookies" on visitors' hard drives. Internet cookies save data about individual visitors, such as the visitor's name, password, user-name, shopping cart, screen preferences, and the pages of a site viewed by the visitor. When the visitor revisits the Site, Our Locations may recognize the visitor by the Internet cookie and customize the visitor's experience accordingly. Visitors may decline Internet cookies, if any, by using the appropriate feature of their Web client software, if available.
Our Locations also may use Web spiders to gather, store, and track certain information related to your visit to and activity on the Site. A Web "spider" is a file object, which can be a graphic image such as a transparent one pixel-by-one pixel graphics file, which is placed on a Web page or in an e-mail message to monitor user activity. A Web spider can gather, for example, the IP address of your computer, the time the Web page was viewed, and the type of browser used.
When a visitor performs a search within the Site, Our Locations may record information identifying the visitor or linking the visitor to the search performed. Our Locations may also record limited information for every search request and use that information to solve technical problems with the services available directly or indirectly in connection with the Site and to calculate overall usage statistics.
Use of Personal Data Collected
Personal data collected by Our Locations may be used by Our Locations for many reasons, for example, for product development, for content improvement, for editorial and feedback purposes, for fulfillment of a requested transaction or record keeping (inclusive of payment information), for account management and maintenance, for marketing and promotional purposes, for a statistical analysis of users' behavior, or to customize the content and layout of the Site. Aggregate data on visitors' home servers may be used for internal purposes, and individually identifying information, such as names, postal and e-mail addresses, phone numbers, and other personal information which visitors voluntarily provide to Our Locations may be added to Our Locations databases and used for future calls and mailings regarding Site updates, new products and services, and upcoming events. Our Locations also may use Site visitor data to contact the Site visitors regarding account status and changes to the Terms and Conditions, Privacy Statement, Terms of Use and any other policies or agreements relevant to Site visitors.
Our Locations may also disclose information collected from you through this Site in order to: (i) comply with applicable law; (ii) respond to government inquiries; and (iii) protect the rights or property of Our Locations or visitors to this Site.
Disclosure of Personal Data to Third Parties
Aggregate data on visitors' home servers and individually identifying information, such as names, postal and e-mail addresses, and phone numbers, may be disclosed or distributed to another party with which Our Locations enters or reasonably may enter into a corporate transaction, such as, for example, a merger, consolidation, acquisition, or asset purchase, or to a third party pursuant to a subpoena, court order, or other form of legal process, in response to a request by or on behalf of any local, state, federal, or other government agency, department, or body, whether or not pursuant to a subpoena, court order, or other form of legal process, or if determined by Our Locations in its sole judgment that such disclosure or distribution is appropriate to protect the life, health, or property of Our Locations or any other person or entity.
While Our Locations may undertake efforts to see that any third party to which Our Locations shares, rents, sells, or otherwise discloses personal data is under a contractual obligation to use the personal data solely for the purposes for which the data was disclosed, such third parties are independent third parties over which Our Locations exercise no control. Our Locations are not responsible for, and will not be liable for, their conduct, actions, omissions, or information handling or dissemination practices. This Site may contain links to other World Wide Websites, application program interfaces to other web-based applications, web services calls to third party applications, or advertisements for or placed by third parties. Our Locations are not responsible for the privacy practices of such Websites, advertisers, or third parties, or for the content of or services performed by such sites or advertisements. It is possible that these links or advertisements, themselves, may be used by third parties or others to collect personal or other information about Site visitors. It is solely the visitors' obligation to review and understand the privacy practices and policies of these other Web sites and of these advertisers and third parties.
Security Measures
Our Locations has implemented security features designed to prevent the unauthorized release of or access to personal information, including Secure Socket Layering. Please be advised, however, that given the nature of the Internet and the operation of World Wide Web sites and applications, the confidentiality of any communication or material transmitted to or from Our Locations via this Site or via e-mail cannot be and is not guaranteed. Accordingly, Our Locations is not responsible for the security of information transmitted via the Internet using this Site and/or or the activities of other Websites and applications to which this Site may cooperate. Instead of communicating with Our Locations via e-mail or the Internet, visitors can contact Our Locations directly.
Opt-Out Right
Except as necessary for Our Locations to provide the services, information, or products requested by a visitor, the visitor may opt out of having his or her personally identifiable information, which has been voluntarily provided to Our Locations through an account registration, customer order, or electronic news or information subscription, prospectively retained by Our Locations, used by Our Locations for secondary purposes, or disclosed by Our Locations to third parties by contacting Our Locations via postal mail, e-mail, or telephone. (This does not apply to collection of the type of Web browser of the visitor to the Site or to information provided or collected that does not meet the description in this Section 5.)
Everstory Partners
ATT: Marketing Department
955 Keller Road
Suite 1500
Altamonte Springs, FL 32714

1-877-396-0327
marketing@everstorypartners.com
Access to and Ability to Correct Personal Data
Upon a visitor's request via postal mail, e-mail, or telephone, Our Locations will provide to the visitor a summary of any personally identifiable information retained by Our Locations regarding the visitor, which information has been voluntarily provided by a visitor to Our Locations through an account registration, customer order, or electronic news or information subscription. A visitor may modify, correct, change or update their personally identifiable information by contacting Our Locations via postal mail, e-mail, or telephone.
California Privacy Rights
This paragraph applies only to California residents. Our Locations may, from time to time, share personally identifiable information with unaffiliated third parties or their direct marketing purposes. California residents have a legal right to request and receive in writing or by e-mail the names and addresses of all such third parties who received your personally identifiable information during the previous calendar year and a list of the types of personally identifiable information disclosed to such third parties. To request such information, please write to:

Everstory Partners
ATT: Marketing Department
955 Keller Road
Suite 1500
Altamonte Springs, FL 32714

Our Locations will not honor such a request more than once per calendar year.
European Territory Visitors
In compliance with certain privacy laws, in particular the European General Data Protection Regulation (GDPR), Our Locations provides specific additional rights for individuals who interact with this Site such as the right to access, rectification, right to object, to complaint, erasure and blockage. More specifically and under certain circumstances:
the right to request information about whether and which personal data is processed by us, and the right to demand that personal data is rectified or amended.
the right to request that personal data should be deleted.
the right to demand that the processing of personal data should be restricted.
withdraw your consent to the processing and use of your data completely or partially at any time with future application.
have the right to obtain your personal data in a common, structured and mechanically readable format.
contact our data protection officer if there are any questions, comments, complaints or requests in connection with our statement on data protection and the processing of your personal data.
the right to complain to the responsible supervisory authority if believed that the processing of your personal data is in violation of the legislation.
In addition to the above, we reference certain rights for European Territory citizens throughout this Privacy Policy. Pursuant to the GDPR, citizens from "European Territories" mean the European Economic Area (EEA), the European Free Trade Area (EFTA) and Switzerland. For the purpose of this Privacy Policy, the term "European Territories" shall continue to include the United Kingdom, even after the United Kingdom leaves the European Economic Area following Brexit. If you are in the UK, or the European Economic Areas, the controller of your data is Outbrain UK Limited.
Please email marketing@everstorypartners.com with any questions about exercising any of the above rights.
Right to Change Privacy Statement
Our Locations may change this Privacy Statement at any time. Notice of any new or revised Privacy Statement, as well as the location of the new or revised statement, will be posted on the Site for at least 60 days after the change. It is the obligation of users returning to the Site to learn of changes to the Privacy Statement since their last visit. Any change to this Privacy Statement shall be effective as to any visitor who has visited the Site before the change was made.
This Privacy Statement was initially effective July, 2009, as amended September, 2022.